Your wealth is so much more than money. Work with a team that will help you align your treasure with your heart.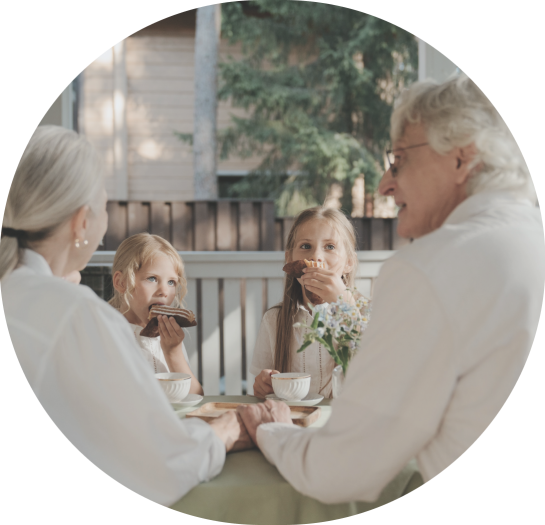 to Let Uncertainty Steal Your Joy.
All too often, we hear people say things like:
I'm overwhelmed by so many opinions.
I'm not sure how all these things work together.
I don't know how to make things fair for my kids.
I want to make sure I make the right choice.
We've Helped Thousands of People
Find a Clear Path Forward.
When you partner with Legacy Financial, you get exactly that – a true partner.
Our team works hard to understand your vision, values and goals, understanding that those evolve over time, and help you align your actions with your intentions in your finances
Our multi-disciplinary team of financial professionals bring investment, insurance, tax and estate considerations into your planning to develop a holistic financial plan.
Our first step is to focus on understanding you. By taking the time to learn what matters most to you, we can help make sure your finances reflect those priorities.
Financial Review & Action Plan
With clarity on your goals, we'll review your existing financial situation and help you coordinate and simplify your financial life. 
Experience Freedom & Alignment
When you know you stand on solid ground with a team of financial professionals in your corner, you can seek the freedom you deserve.
Our team at Legacy Financial has decades of combined wealth management experience. We pride ourselves in providing 'hands on' guidance at a high level of integrity and confidentiality. As your financial professionals we will leverage our industry resources to assist in keeping you focused on where you want to go, advise you on how to get there, and continually remind you of the importance of maintaining a disciplined approach to realizing your financial goals.